Your design, our quality
Reception
A comfortable, professional reception area gives the right first impression to your guests and functionality for your employees.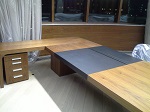 CEO office
Exclusive, stylish space that has been thought out
up to the smallest detail.
Meeting room
Impeccable quality and high technology emphasize the status
of your company.
Lounge
The opportunity to relax in an informal setting increases
the productivity of employees.
Office kitchen
Convenient office kitchen, bar, coffee point, and dining room enhance the office atmosphere. We customize according to your design.
Wall Panels
Decoration using high quality materials, including special design.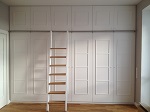 Private residence
We create for you an oasis of beauty and coziness in your home.
Vault rooms
Reliable protection guaranteed by Swiss and German quality.
Wine cellars
Professional storage of your fine wine collection.
Hotels
Restaurants
We create a unique interior for any room.